Archive for September, 2021
Tuesday, September 21st, 2021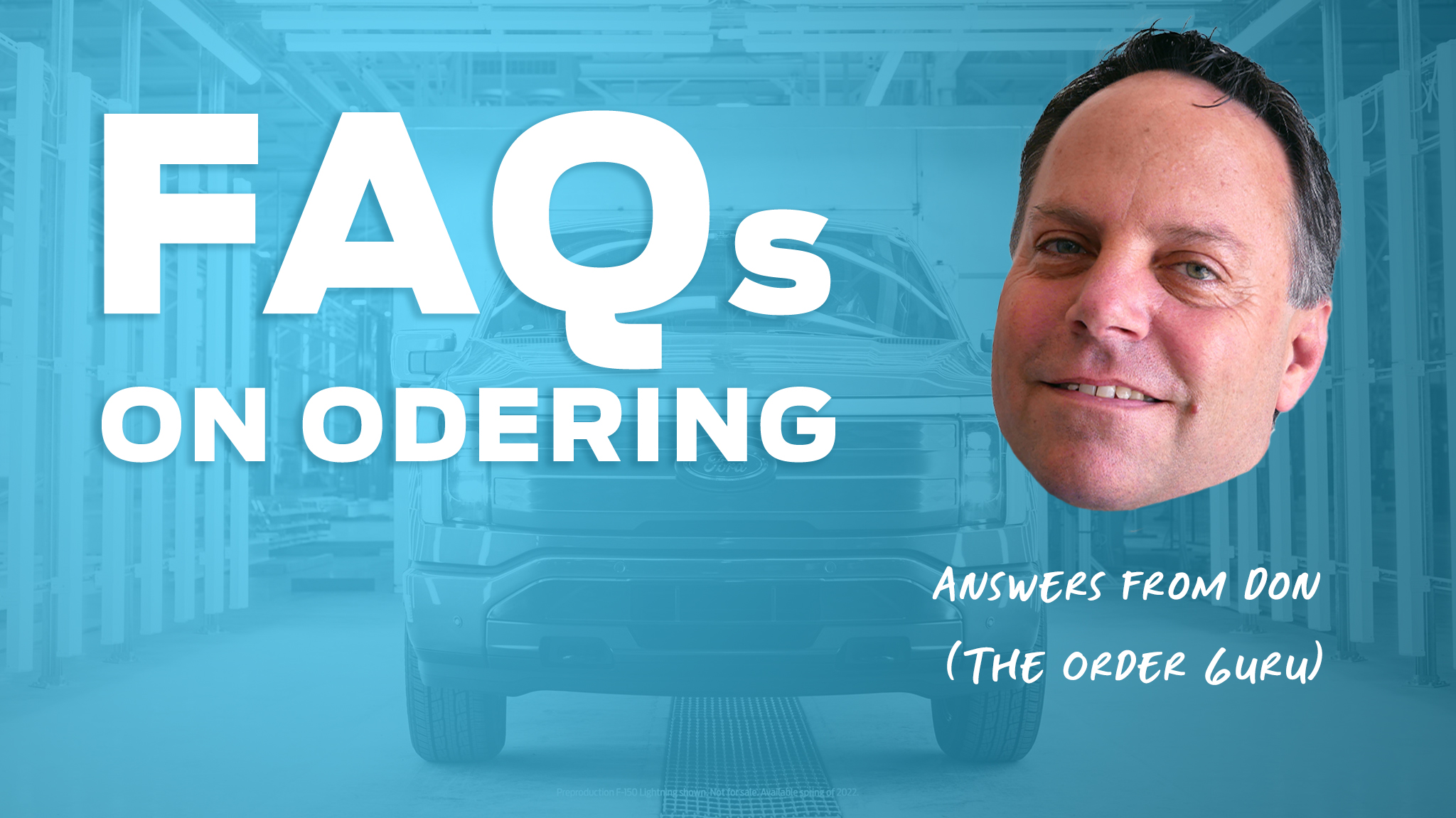 Our salesperson Don Harris answers your FAQs on ordering a vehicle. You can watch him below or read the transcript!
How do you start the order process?
Now that you're ready to order your vehicle, we will go over the different options that are available. Talk about the different trim levels, features you want and I may ask you a couple of questions to make sure that we don't miss any options that are important to you.
Are there any extra fees associated with ordering?
When we submit your ordered vehicle it gets locked it into what is called "price protection" by Ford. So everything we talk about as far as the programs going on at the time of order, the different deals, will be protected no matter when your vehicle comes in.
The vehicle price whether you are buying a stock one or buying one from an order, will
work out the same for that program.
What if the vehicle gets here and it's not what I thought it would be or I don't like it?
When you put in an order we always want to go over and make sure we are covering all the bases. We will confirm the features, the colour and make sure it's going to do what you want too. Make sure it fits the right number of passengers, the proper towing capability if needed, there are a lot of things we try to go over.
Now I can't say it has never happened where a vehicle comes in and it wasn't exactly what they expected. In that case, we always have a conversion. We are not in the business to try to make someone take a car that is not going to work for them. There is usually a solution to that situation and it's just a matter of figuring it out and going from there.
How long will it take for my order to come in?
Typically orders use to take 6-8 weeks and we could pretty much bank on that.
For your order now depending on which trim, which options, what year we are looking at,
there have been some delays.
So it is important for us to let you know there has to be some fluidness to the timeline. Our best guess right now is typically 3 months from order to when it arrives here. It's not something we can promise right now because unfortunately there can be delays whether it be through shipping waits, the chip shortage and even parts shortages. There are a few things that can change the wait length.
If you have more questions about ordering or any concerns please contact your salesperson or us at 519-776-6447