Posts Tagged 'hybrind windsor'
Tuesday, December 29th, 2020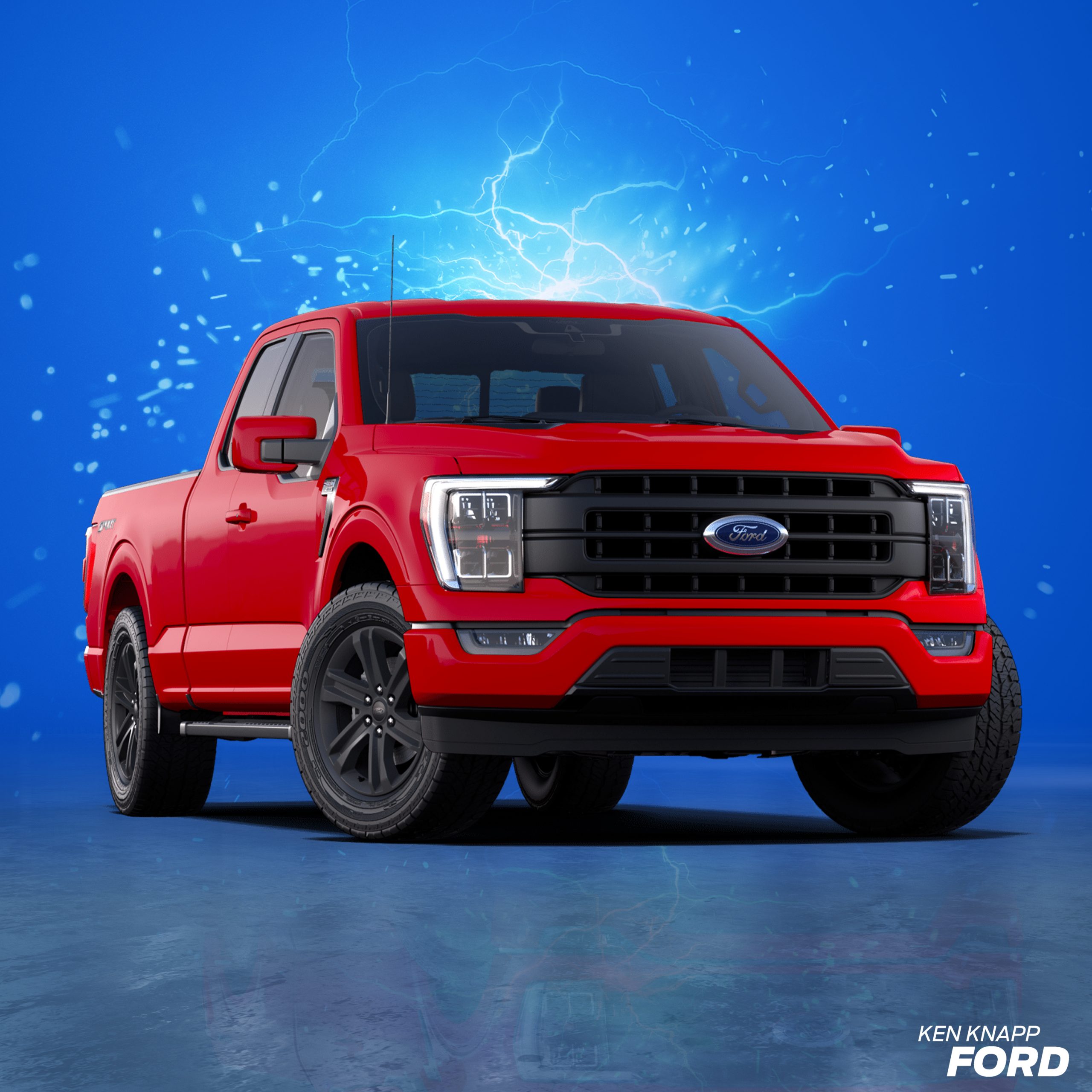 All-new F-150 with 3.5-litre PowerBoost™ V6 – the only full hybrid powertrain available in a pickup – has the best combined fuel consumption for gas-powered full-size light-duty pickups with a 9.3 litre per 100 km on 4×2 models based on the Government of Canada approved test methods
Strong fuel economy doesn't end at the pavement; 4×4-equipped PowerBoost F-150 has a combined fuel consumption rating of 9.8 litre per 100 km – best among 4×4 gas-powered full-size light-duty pickups
PowerBoost gives customers the ability to tow up to 12,700 pounds and haul more than 2,000 pounds confidently with 430 horsepower and 570 lb.-ft. of torque, while helping improve productivity by replacing standalone gas-powered electric generators with Pro Power Onboard™ featuring best-in-class standard exportable power of 2.4 kilowatts, with an unprecedented 7.2 kilowatts available
DEARBORN, Mich., Dec. 11, 2020 – Ford F-Series – Canada's best-selling pickup for 54 years – has once again advanced the state of the art in truck engineering with the all-new 2021 Ford F-150 – which is also a fuel economy leader among gas-powered light duty trucks.
The 3.5-litre PowerBoost™ V6 – the only full hybrid available in a pickup – has the best combined fuel economy rating for gas-powered full-size light-duty pickups with an estimated fuel consumption of 9.3 L per 100 km on 4×2 models. The 4×2 PowerBoost, with estimated fuel consumption ratings of 9.5 L per 100 km city and 9.1 L per 100 km highway, has an estimated range of 1,200 km on a single tank of gas*. The 4×4 PowerBoost has an estimated 9.3 L per 100 km combined fuel economy rating, which is best among 4×4 gas-powered light-duty full-size pickups. The 4×4 PowerBoost-equipped truck has an EPA-estimated range of 1,100 km on a single tank of gas**.
"Our team spent months living with and observing truck customers at their homes, on job sites and on the weekends," said Hau Thai-Tang, Ford chief product platform and operations officer. "Using electrification, we realized we could now give customers something they had long wanted but didn't think was possible – tremendous power, great fuel economy and all-new capabilities to make their F-150 even more productive."
Delivering 430 horsepower and 570 lb.-ft. of torque – the most torque ever for F-150 – the 4×2 PowerBoost truck is rated at a maximum 12,700 pounds of conventional towing with Max Trailer Tow Package and a maximum payload of 2,120 poundsƗ.
Pro Power Onboard™ is standard on PowerBoost-equipped F-150 with 2.4 kilowatts of exportable power on tap at outlets in the cabin and cargo box. The optional 7.2-kilowatt output provides up to 18 times more exportable power than the nearest competitor – enough to power everything from a tailgate event to a construction site.
The all-new F-150 features decades of innovation – from its high-strength, military-grade, aluminum alloy body atop a high-strength steel frame, to revolutionary EcoBoost® technology. F-150 is the only light-duty full-size pickup that comes standard with a 10-speed automatic transmission across all engine offerings.
With six engine options, F-150 offers customers the choice to create their own optimal balance of power, capability, fuel economy and affordability. In addition to the 3.5-litre PowerBoost V6 full hybrid, available engines include the 3.3-litre Ti-VCT V6, 2.7-litre EcoBoost V6, 5.0-litre V8, 3.5-litre EcoBoost V6 and 3.0-litre Power Stroke® diesel V6.
The all-new 2021 Ford F-150 ships to dealer showrooms nationwide this week, just as it earns a seventh consecutive Kelley Blue Book Best Buy award. The F-150 is assembled in America at Dearborn Truck Plant in Dearborn, Michigan, and Kansas City Assembly Plant in Claycomo, Missouri.
*Range calculation based on 115 litre tank and -estimated rating of 9.5 L 100 km combined based on the Government of Canada approved test methods. Actual range will vary.
**Range calculation based on 115 litre tank and-estimated rating of 9.8 L 100 km combined. based on the Government of Canada approved test methods. Actual range will vary.
ƗHorsepower, torque, payload, towing and estimated fuel economy ratings are independent attributes and may not be achieved simultaneously.